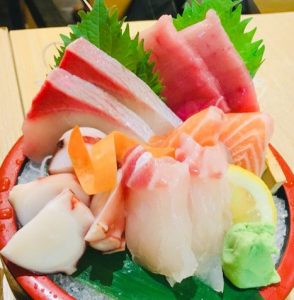 There are various genres of Japanese food restaurant in Singapore.
We have so many choices such as Sushi, Izakaya (Japanese style bar dining),
a barbecued chicken, Japanese BBQ, ramen,
Japanese soba noodle and Japanese set meal.
Even if it is the same menu, these tastes are different by origin.
That's why we can enjoy comparing them from different restaurants.
I introduce delicious sashimi which I hope you to try someday!
Tuna, yellowtail, octopus, salmon, spotted mackerel!
Absolutely they are delicious and also look like delicious too!
I would like to enjoy having other kinds of fish next time!